This article explains the process of claiming your HAF voucher.
Step 1
You will receive a text/email (or both) to say that you have been issued a voucher
Please View activities.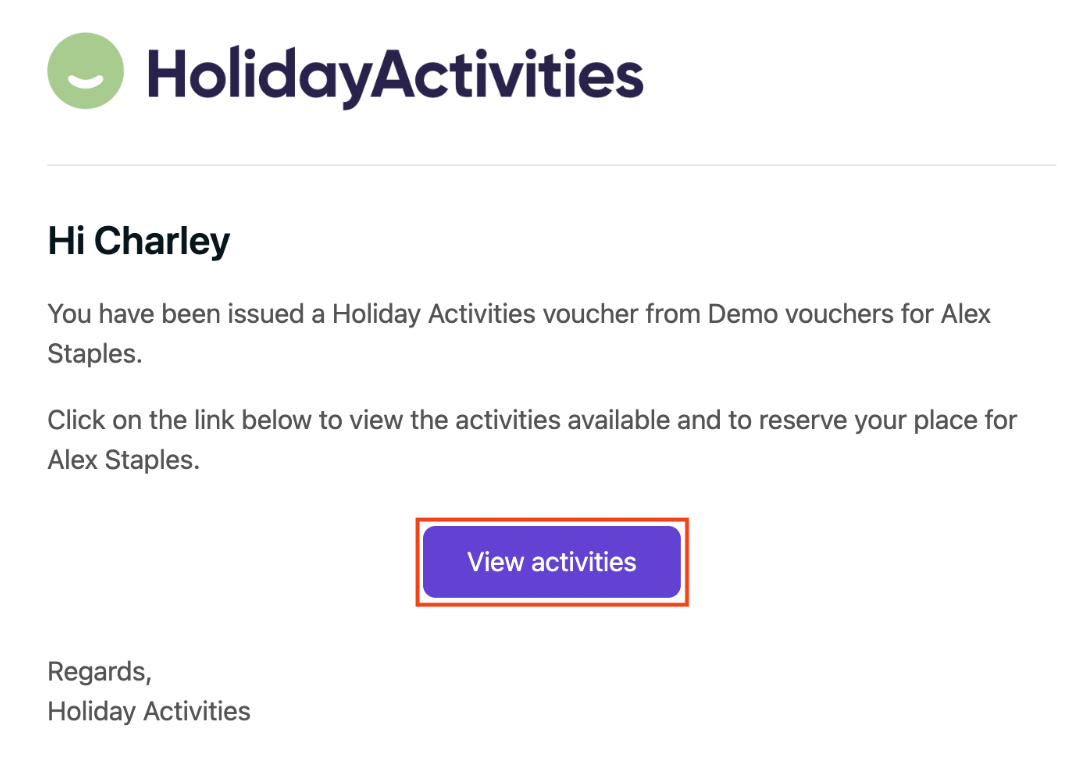 Step 2
When you click on the link, you will be taken to the following page, please select continue with email.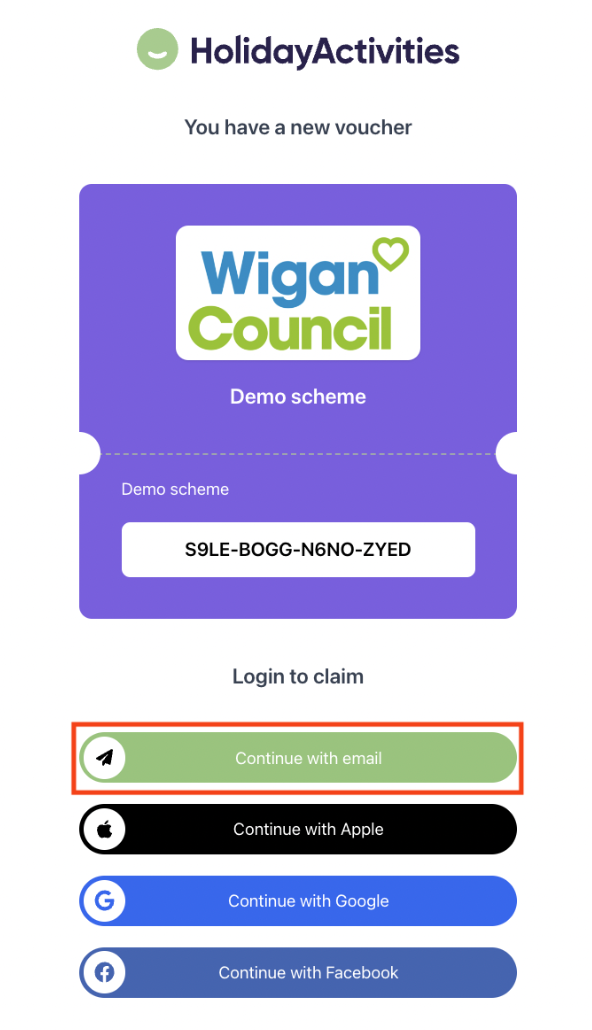 Step 3
Enter your email address and then press sign in.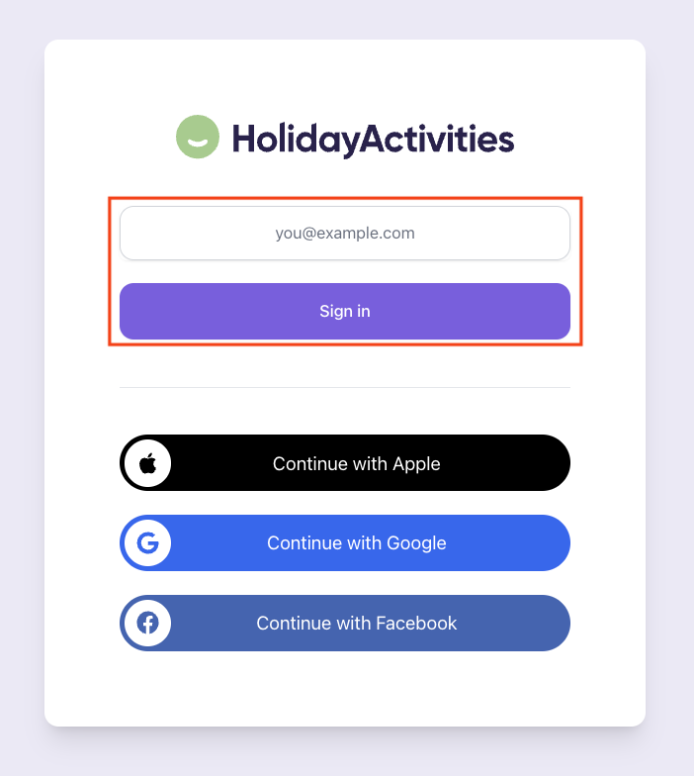 Step 4
You will then be taken to the following page to create your account. Please enter your details then press sign up.

OR if you already have an account, skip to step 5.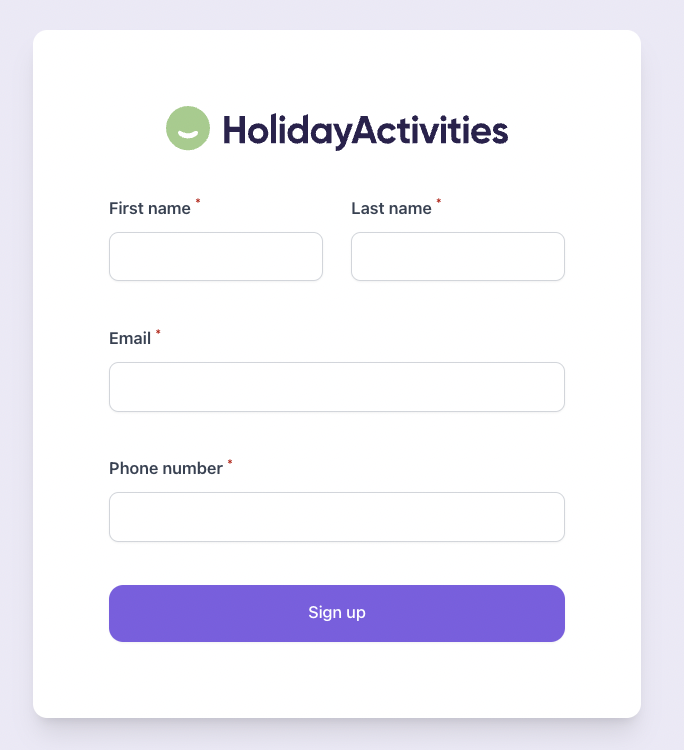 Step 5
You will then be asked to check your inbox to confirm your email address.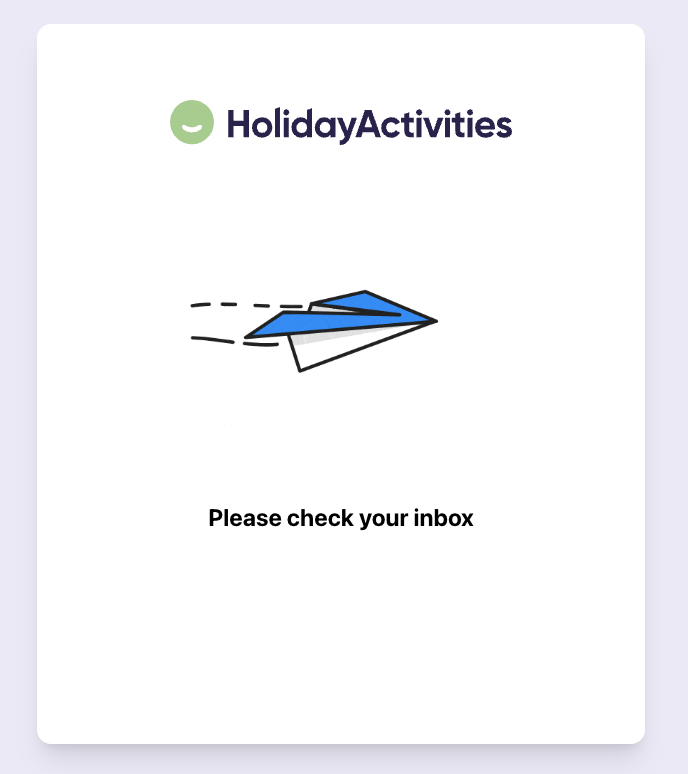 Step 6
Once you have received the email, please press log me in.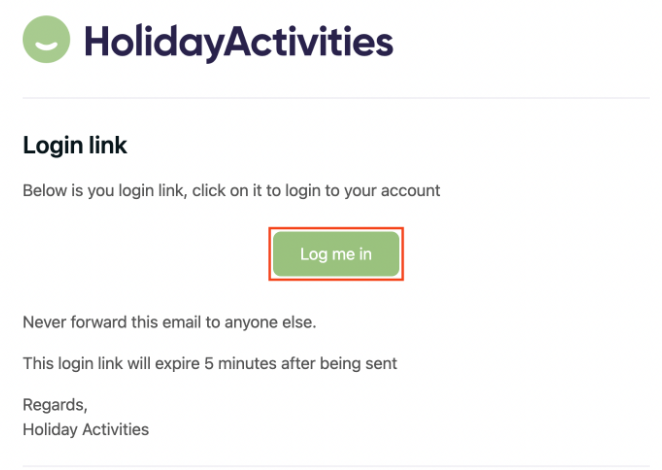 You can now book your child on to activities. For how to do this please - click here.