This help article outlines how to order HAF vouchers for additional pupils through HolidayActivities.com, including those who are not FSM eligible.

Please note: Funding for ordering vouchers for additional students varies across local authorities and so you would be best advised to confirm with your local authority directly before ordering additional vouchers.
Step 1
Log in to your Holiday Activities account. All free school meal-eligible children are automatically selected for this programme and will display first. If vouchers have already been sent, or scheduled to send, please do not un-toggle any existing pupils.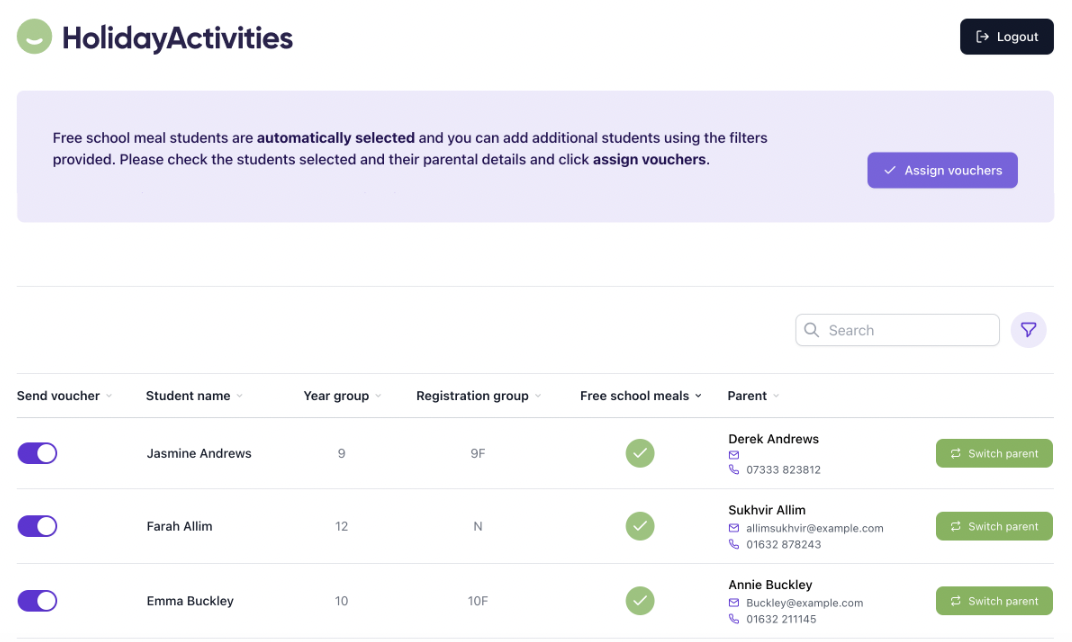 Step 2
To locate non-FSM students, you can use both the search and filter functions. To search for an individual student, simply type their name into the search bar. To filter by non-FSM students, simply select the filter button and confirm 'No' for 'Free school meals'.
Once located, toggle the student(s) on to ensure that the voucher(s) can be assigned.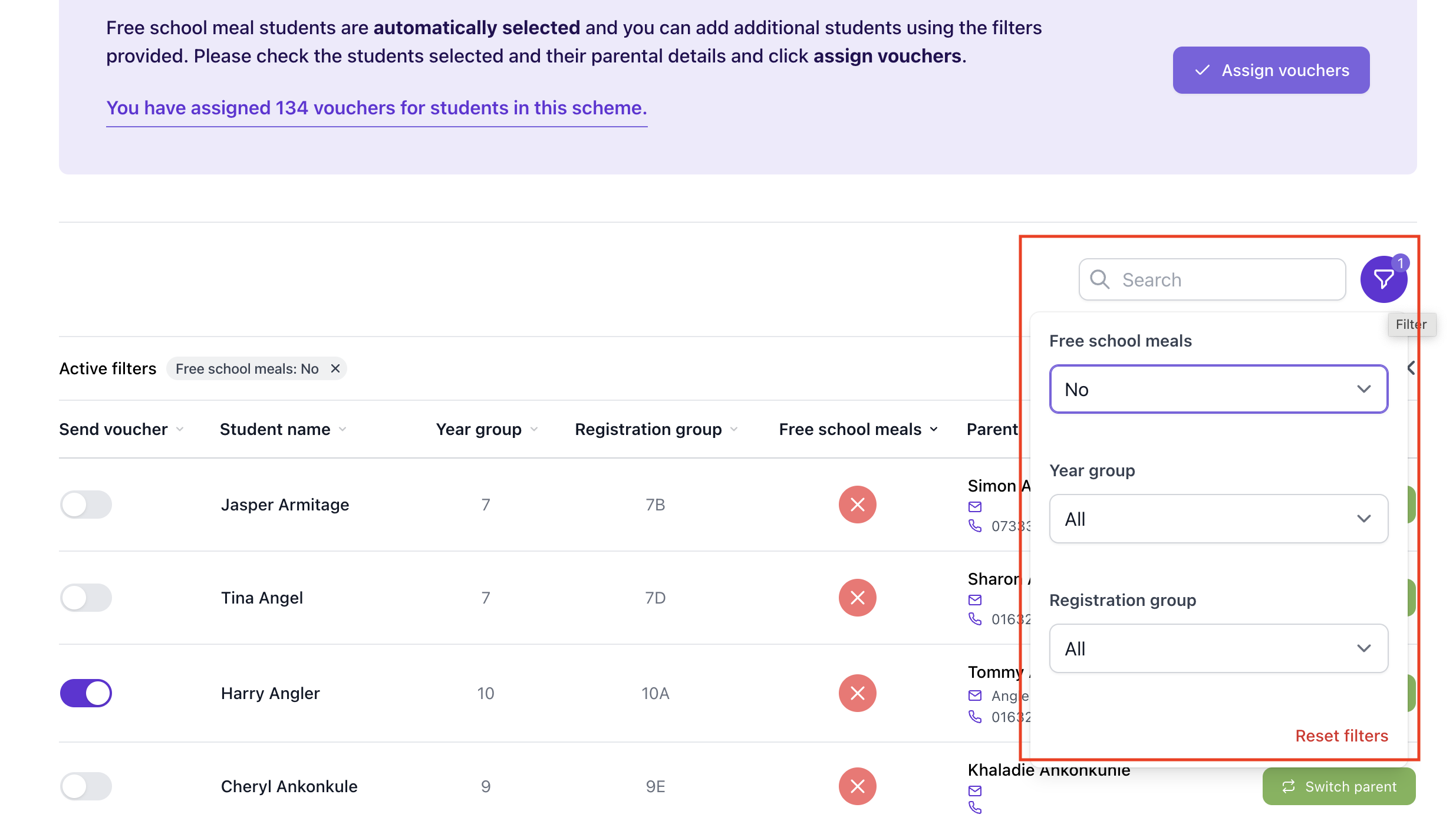 Step 3
Please check the parental contact for each additional student and use the switch parent button to select a different contact as needed.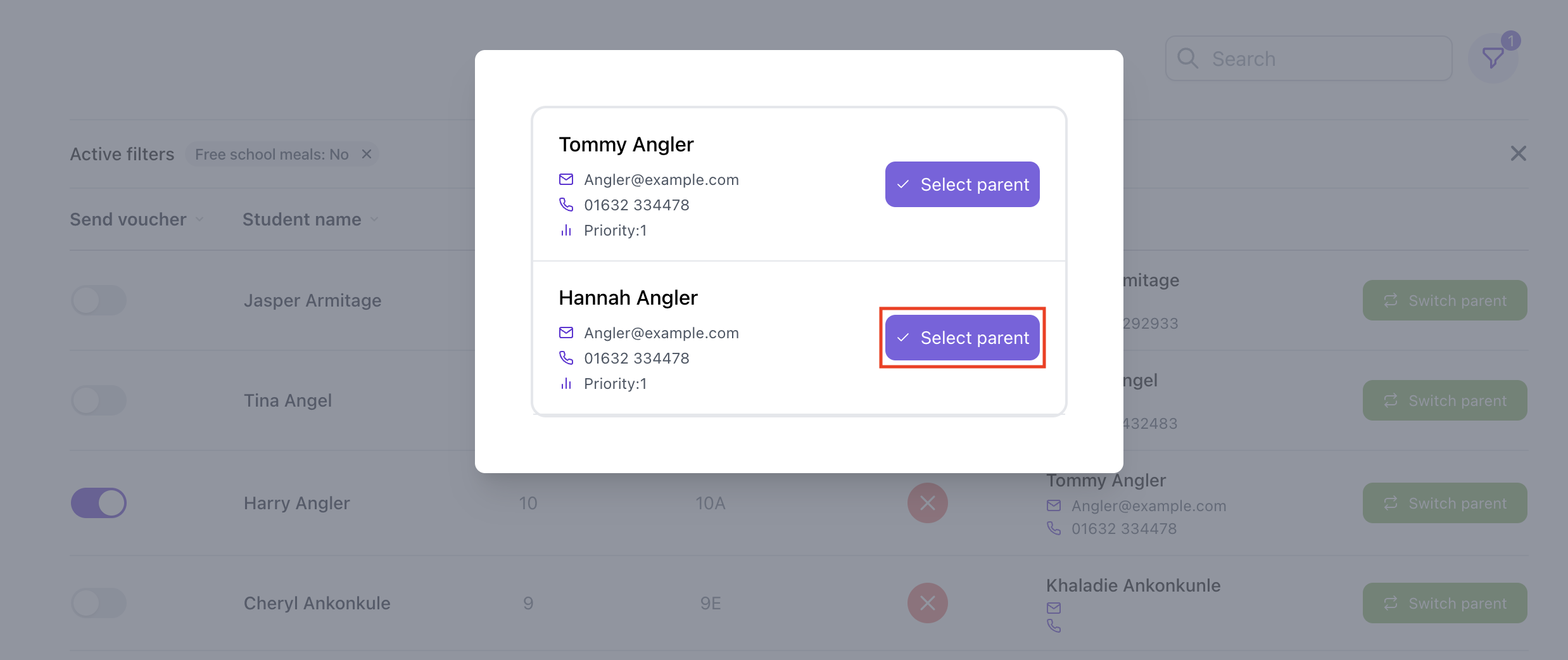 Step 4
Once finished, click 'Assign vouchers'. As above, please ensure that no existing students are un-toggled during this process.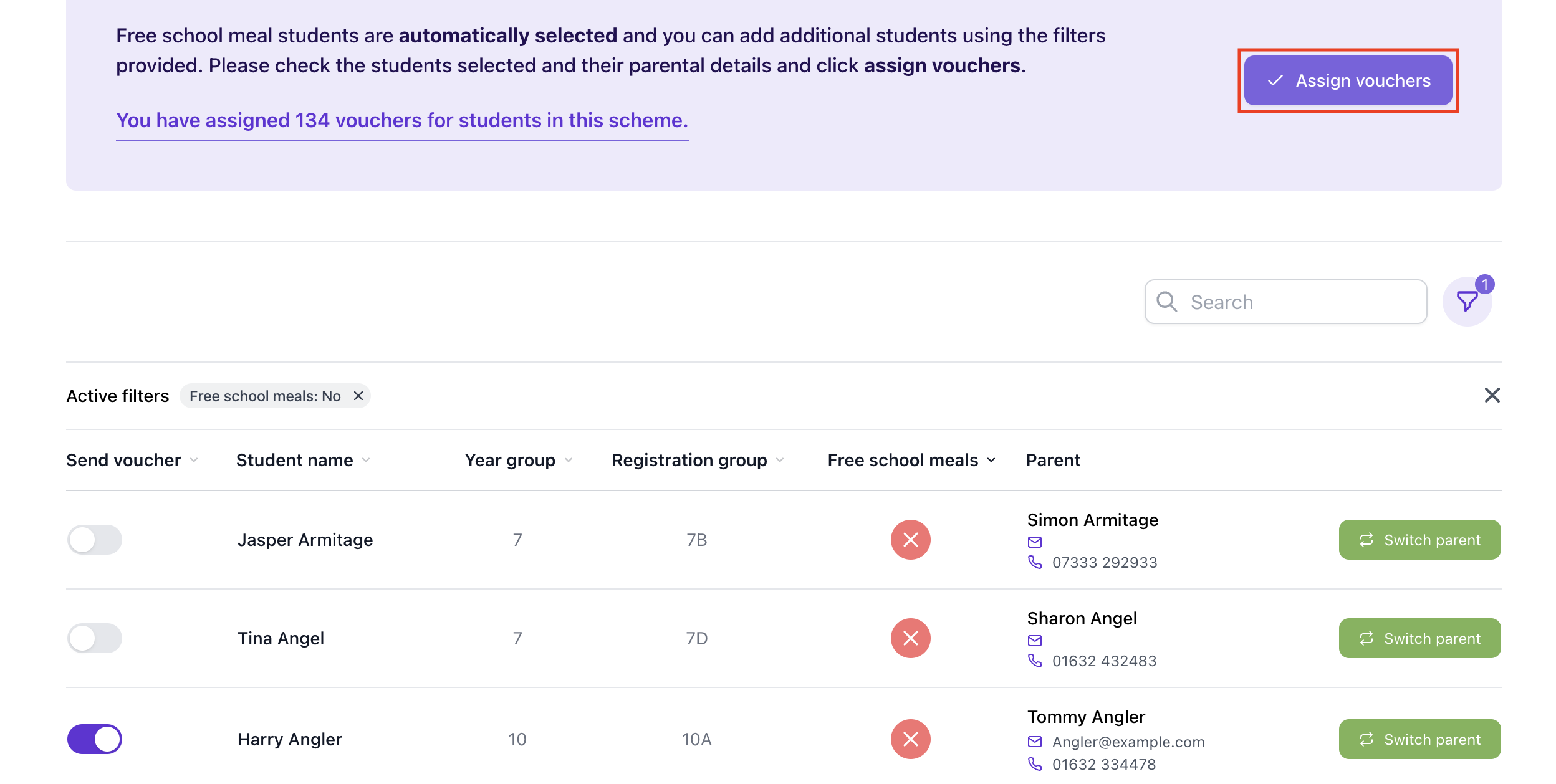 Step 5
Your additional vouchers are now confirmed and will be sent on the scheme start date.
Please note: This may be a date in the future if the local authority has requested all vouchers to be sent on the same day. You are able to make additional changes and send vouchers to more students by clicking 'make additional changes'.